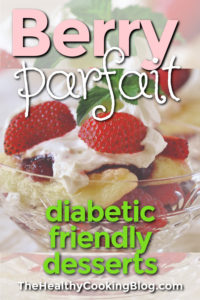 Yes It's True – Delicious Diabetic Friendly Desserts!
Diabetic friendly desserts are amazing and especially when berries are in season. We have the best berry desserts and couldn't wait to share them. Holly Clegg's super easy diabetic recipes like this Berry Parfait from her arthritis cookbook will wow you! Eating Well To Fight Arthritis cookbook includes healthy easy recipes to help manage an anti-inflammatory diet.  Berries are high in antioxidants making them good arthritis diet recipes.  You should enjoy food and make healthy eating with nutrition a lifestyle. You'll love this luscious berry dessert and how quick you can make it.
Eating Diabetic Friendly Desserts
A diabetic diet is the healthiest way to eat and not a diet! These easy diabetic recipes include your favorite foods. Best of all, these desserts and diabetic recipes don't taste like your sacrificing flavor.  This berry dessert makes the perfect ending to any meal. Team Holly's cookbooks include mainstream easy diabetic recipes!
Fresh Juicy Berries Make Best Berry Desserts
Berries can be found year round.  However, when strawberries are in season, put this fantastic sweet treat high on your list. We love using berries in desserts. This Berry Parfait is fabulous but you can use your favorite seasonal berry combination also. Garnish with an impressively easy curl of orange peel. You can serve this gorgeous parfait in individual dishes for extra pizzazz and presentation.  Like these inexpensive glass bowls.  Here's a fun gadget to hull strawberries and its an inexpensive strawberry huller.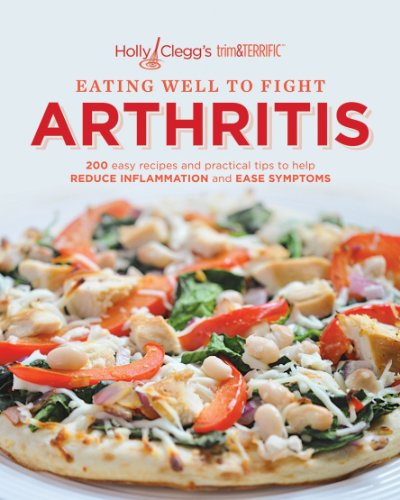 EATING WELL TO FIGHT ARTHRITIS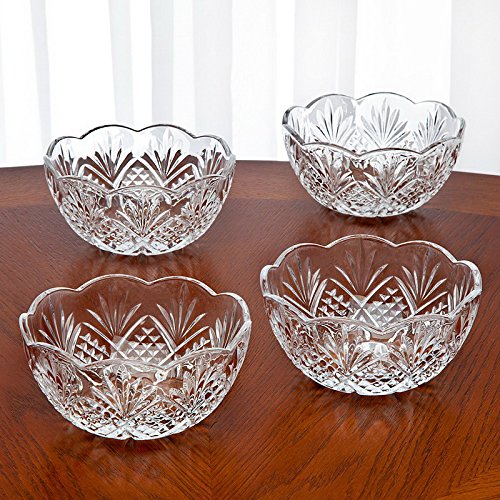 Godinger Dublin Set Of 4 Candy Bowls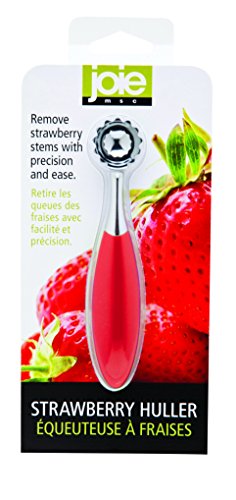 Joie Stainless Steel Strawberry Huller

Light and delightful! Use strawberries or your favorite berries. Then, layers a luscious cream cheese filling and lady fingers or angel food cake and makes one of the best berry desserts. Also, this easy berry recipe makes a great make ahead dessert. I especially love it for summer recipes but I make it all year long.

Servings
16
(1/2 cup) servings



2/3

cup





spreadable seedless sugar free raspberry jam




1/4

cup





orange liqueur or orange juice

depending on taste




6

ounces





reduced-fat cream cheese




1/4

cup





sugar




1

teaspoon





vanilla extract




1

teaspoon





grated orange rind




1

(8-ounce) container





free fat free whipped topping

thawed




2

(3-ounce) packages





ladyfingers

split in half (24) or angel food cake cut into pieces




1/2

cup





raspberries




1 1/2

cups





strawberries

stemmed and sliced
In small bowl, mix together preserves and orange juice.


In mixing bowl, cream together cream cheese, sugar, and vanilla until light.  Mix in whipped topping and reserve 1/2 cup for topping.


Line bottom of an oblong small dish with split ladyfingers. Layer with preserves mixture, cream cheese layer, and top with strawberries. Repeat layers with remaining ladyfingers, preserves and cream cheese layer.


Carefully top with thin layer of remaining whipped topping. Top with remaining strawberries. Cover, refrigerate several hours or overnight.
Calories 128, Calories from fat (%) 24, Fat (g) 3, Saturated Fat (g) 1, Cholesterol (mg) 9, Sodium (mg) 79, Carbohydrate (g) 23, Dietary Fiber (g) 1, Sugars (g) 11, Protein (g) 2, Diabetic Exchanges: 1 1/2 carbohydrate, 1/2 fat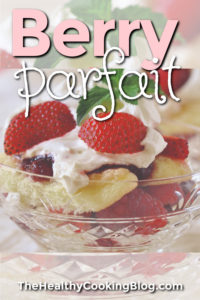 Get Cookbook With Cooking Tips To Simplify Your Kitchen
Terrific Tip: Substitute raspberries or blueberries for strawberries.  Then,  if you are having joint pain you won't have to slice strawberries. Try using a berry mixture. Lower the recipe's sugar content by using sugar-free angel food cake. If desired, leave out the orange rind or find dried orange rind in the spice section.
Eating Well Through Arthritis is filled with tips to simplify your cooking and recipes!  You'll love the healthy easy recipes and you probably already have the ingredients!  Not only does this cookbook contain arthritis diet recipes but it is truly everyday recipes. Start healthy cooking today with familiar favorite recipes.
tHi
Peanut Butter Cookies! Popular easy diabetic recipe and all time favorite peanut butter cookie recipe!
What to do with all those berries?! Find more berry recipes on Team Holly's healthy food blog. Ever had Berry Good Oatmeal Cookie Cake? OMG!  Red, White and Blue recipes  make fun patriotic desserts.  Celebrate patriotic holidays with berries for healthy eating.  Besides, berries not only make easy diabetic desserts but they make the best berry dessert. See you in the kitchen.
Get All of Holly's Healthy Easy Cookbooks
The post Diabetic Friendly Desserts – Berry Parfait Tops My Best Berry Desserts appeared first on The Healthy Cooking Blog.