Cute and affordable jeans and…Katie Couric approved? No other superstar like Couric could bring more validation to the pairs of jeans you need to have in your wardrobe this season. So look no further! Katie loves a jean thats slouchy yet stylish, high-waist yet sits on the hips comfortably, and offers a vintage yet fashion forward feel. We can't believe how perfectly her five favorite jeans embody these fabulous qualities. These jeans are all pairs that she owns, loves and lives by! And since Katie is a bit on the shorter side – we are happy to report that all of her favorite styles come in petite and regular sizes. Whether walking around the city or lounging at home, Katie promises these 5 jeans will carry you through in effortless style and ease! Shop her favorite pairs below!
1. Full Length Bootcut Jeans
Katie Couric adores the full length bootcut jean and we couldn't agree more with her on this one! This flattering yet fun cut will bring a hipster edge to your traditional denim. Roll those hems up to show off a fashionable fall shoe!
2. Vintage Jeans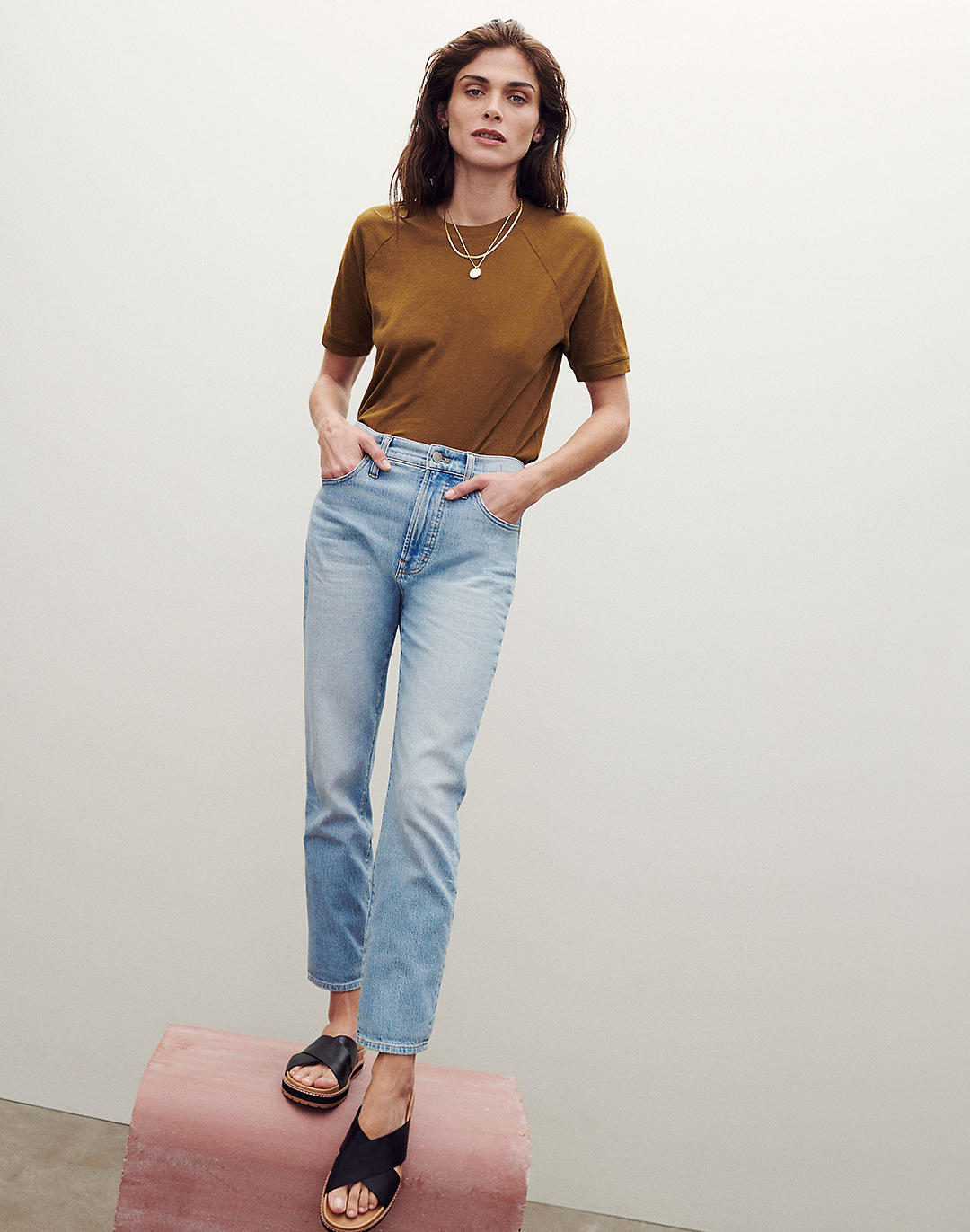 Nothing says uptown vintage like a beautiful light wash jean! With a faded hue, these make for a great casual pair to wear with a warm winter sweater or cardigan!
3. Boyfriend Overalls
Just because its fall/winter doesn't mean you cant rock overalls. Katie Couric swears by a slouchy boyfriend jean look and these overalls give it the touch of youth we all love to have in our looks. Pair it with a t-shirt or sweater underneath for a unique style.
4. Classic High Waist Jeans
Say goodbye to your belly button. Featuring our highest rise yet, the Way-High Jean accentuates your true waist, gives you legs for days, and holds you in—in the best way possible. Plus, it's made of premium organic cotton with a touch of stretch, so sitting down isn't a deal-breaker.
5. Clean White Slouch Jeans
Katie loves this clean roomy jean that sits perfectly on your hips for a put-together yet laidback style. Feel comfortable and clean in these basic must-have white jeans.
The post Want Jeans Like Katie's? Here Are Her 5 Favorite Pairs! appeared first on Better After 50.